The Roberts Group has been presenting National Touring Shows around the country since 1999.
Since the birth of the Company, the emphasis has been on the development of theatrical-based Subscription Series in secondary and tertiary markets. Some of those markets have grown from one-night Season markets into multiple performance markets. The company has since developed longer relationships with certain Tours, resulting in many engagements around the country, year-round that The Roberts Group manages from start to finish with an in-house team of marketing professionals.
TRG currently operates Subscription Series in Columbia, SC; Daytona Beach, FL; Wheeling, WV; Newport News, VA; and Kalamazoo, MI. TRG has a vast history of presenting touring theatrical events in markets of all shapes and sizes including such titles as The Lion King, Wicked, The Book of Mormon, Cats, The Illusionists, Chicago, Jersey Boys, Les Miserables, Mamma Mia!, Michael Flatley's Lord of The Dance, Rent, Annie, Disney's Beauty and the Beast, Mannheim Steamroller Christmas, Riverdance, Stomp, and many others.
TRG has strong, long-standing relationships with key booking agencies in New York, Los Angeles, and Nashville. In addition to operating Subscription Series, TRG also has a long history of presenting non-theatrical programming including musical artists such as Johnny Mathis, Kenny Rogers, Frankie Valli, and The Oak Ridge Boys. Other special events that include David Copperfield, The Price is Right Live, Celtic Woman, Walking with Dinosaurs, Wild Kratts LIVE, Daniel Tiger's Neighborhood LIVE, Alton Brown, David Sedaris, and Neil deGrasse Tyson, as well as other complimentary programming.
TRG continues to expand its operations into the coming years forging new relationships and expanding its current artist roster targeting those artists that would be appropriate for proscenium theatre settings.
"We are fortunate to partner with the Robert's Group and Broadway in Columbia to provide this unique experience to our community. The arts are a powerful tool to connect us across cultures, educate and enrich societies and drive economic vitality. Year after year, the Robert's Group continues to bring new and exciting Broadway shows to our community – exposing the arts to all. Bank of America's presence continues to grow with patrons as the ticket sales increase and headline shows sell out for weeks. With more than 15 years of partnership in Columbia, Bank of America is proud to partner with the Robert's Group."
- Nicole B. Scott, Senior Vice President

"Bordas & Bordas has worked with The Roberts Group as the presenting sponsor of the Broadway at the Capitol series since 2018. The Roberts Group has been professional, has made this partnership valuable to our firm, and has delivered when it comes to recognizing our contribution for helping to bring the shows to the community."
- Jamie Bordas, Managing Partner

"The Roberts Group have brought award winning musicals and world class performers to the Peabody Auditorium for over 10 years. Thanks to Tim, Daniel, and the entire Roberts Group organization, the City of Daytona Beach and surrounding communities are able to cherish performances at our local historic gem by providing a top-notch Broadway series without the hassle of dealing with a larger city. Their entire staff is dedicated to building the best programming for our market and we value their continued support. The wonderful Broadway series brought to us annually has dramatically elevated the musical arts and culture in Daytona Beach, we're looking forward to many more years of success with The Roberts Group!"
- Chad Smith, Director of The Peabody Auditorium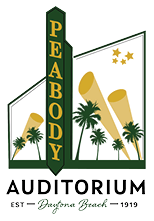 "It is a tremendous pleasure working with The Roberts Group team on both a personal and professional level. Their results speak for themselves by selling out 16 shows of The Lion King, 24 shows of Wicked, and securing Hamilton for the long-running Broadway in Columbia series. We truly can't say enough good things about The Roberts Group, and we're so excited to see the Broadway in Columbia series and Koger Center for the Arts patronage growing alongside them."
- Nate Terracio, Director